$

8
Mammy's Cheese Dip
Our family recipe. Served with an assortment of crackers, house chips, and fresh veggies.
$

10
Bone-In Chicken Wings
Eight bone-in chicken wings fried crisp. Try them plain or tossed in BBQ, Teriyaki, Buffalo or Pub Sauce. Served with Ranch or Bleu Cheese for dipping
$

12
Seared Ahi Tuna
Ahi Tuna, crusted in sesame seeds and pan-seared. Served with pickled ginger, spicy wasabi cream, and soy sauce.
$

13
Shrimp Cocktail
Jumbo tiger shrimp with house cocktail sauce.
$

10
Pepper Poppers
An assortment of six fresh sweet baby bell and jalapeño peppers stuffed with a loaded cream cheese and cheddar filling. Topped with seasoned bread crumbs. Drizzled with ranch.
$

7
Fried Mozzarella Planks
Breaded and fried mozzarella cheese, served with marinara.
$

7
Pretzel Bites with Beer Cheese
Bavarian pretzel bites served with beer cheese.
$

12
Tomahawk Salad
Chopped iceberg lettuce, grilled chicken, bacon crumbles, shaved cheddar & mozzarella.
$

12
Chicken Pasta Salad
Bowtie pasta with grilled chicken, bacon crumbles, carrots, celery, & cheddar, tossed in house ranch.
$

12
Chicken Caesar
Fresh chopped Romaine, parmesan cheese, seasoned croutons tossed in house Caesar dressing and topped with grilled chicken.
$

7
Blue Cheese Wedge
Iceberg wedge dressed with blue cheese dressing. Topped with bacon crumbles, cherry tomatoes, and blue cheese crumbles.
$

4
Side Caesar
Romaine, parmesan cheese, seasoned croutons, Caesar dressing.
$

4
House
Chopped iceberg, cherry tomatoes, cucumber, cheddar cheese. Choice of dressing.
Dressings
Buttermilk Ranch, French, Bleu Cheese, Poppyseed, Caesar, Honey Mustard, Raspberry Vinaigrette, Malibu Vinaigrette.
$

11
Fish Tacos
Three flour tortillas stuffed with our grilled mahi mahi, house slaw, and fresh pico de gallo. Topped with our creamy chipotle sauce.
$

13
Prime Rib Sandwich
Shaved Prime rib with swiss, horseradish cream, sautéed mushrooms & onions on a toasted hoagie bun.
$

11
Chicken Sandwich
Breaded and tossed in house made buffalo and topped with buttermilk ranch, or simply grilled. Dressed with lettuce, and tomato on a brioche bun.
$

11
Classic Burger
8 oz angus patty with your choice of cheese. Dressed with lettuce, tomato, onion, pickle on a brioche bun. Available with the meatless Impossible Burger.
$

12
Breakfast Burger
8 oz angus patty topped with pepper-jack cheese, bacon jam, and fried egg on a brioche bun.
$

10
Chicken Tenders
All white meat tenders served with your choice of dipping sauce.
$

9
Indiana Tenderloin
Hand-breaded or grilled tenderloin on Kaiser bun with lettuce, tomato, onion, pickle.
$

16
Creamy Chicken Cavatappi
Grilled chicken over cavatappi pasta with a fresh, made to order creamy parmesan and mushroom sauce.
$

20
Grilled Salmon
Lightly seasoned and grilled. Finished with a fresh lemon beurre blanc. Served with asparagus and choice of one side.
$

24
Sea Scallops
Pan seared sea scallops over grilled asparagus, topped with a lemon butter sauce.
$

18
Shrimp and Grits
Southern style. Sautéed shrimp and andouille sausage with a red pepper and roasted tomato sauce over creamy cheddar grits.
$

14
Stuffed Portobello Mushroom
Large Portobello mushroom grilled and stuffed with fresh bruschetta and mozzarella cheese. Served with bowtie pasta tossed in basil pesto.
Fresh From the Butcher's Block
$

32
Filet
9 oz King Cut, pan seared
$

26
Filet
6 oz Queen Cut, pan seared
$

26
Angus Ribeye
14 oz, char-grilled
$

40
Bone-In Ribeye
18 oz bone-in ribeye, char-grilled
$

19
NY Strip
10 oz, char-grilled
$

14
Tomahawk Pork Chop
14 oz center cut bone-in chop, char-grilled
$

16
Steak Tips
8 oz of marinated beef tips topped with sautéed mushrooms, onions, and peppers.
$

6
Cheesecake
Served plain or with a choice of topping
Ask about our Dessert of the Day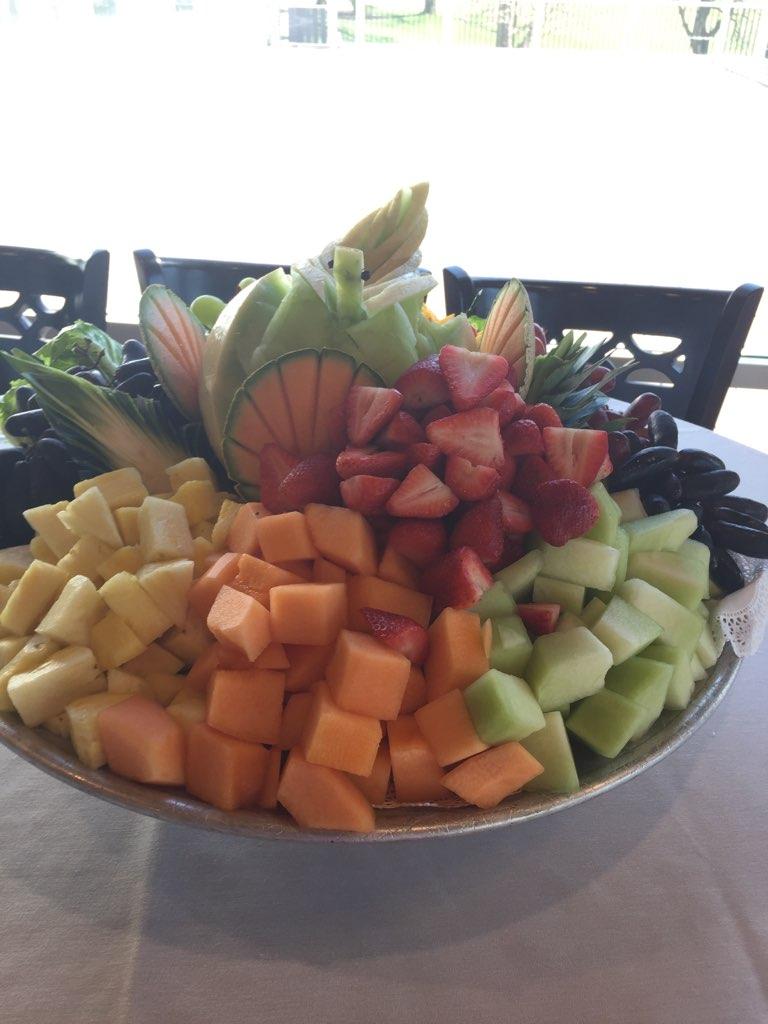 About
The Tomahawk at Meshingomesia is high-end dining for everything from your work meetings to your family dinner! The Tomahawk sits inside the historic Clubhouse. Through any window in the Clubhouse, you can look out over the rolling Indiana hills on the par 72 golf course.
The Tomahawk at Meshingomesia provides casual lunches on a Wednesday, rehearsal dinners, wedding receptions, holiday parties, and so, so much more.
Our wedding planners will assist you every step of the way. And our chef team will help you get your dinner the exact way you want it. And, all of us on staff, will make sure your event comes together just as you dreamt it would.